This list is generated by RIP.ie and constitutes the funeral arrangments organised by Lynch's Funeral Home.
Location of Lynch's Funeral Home Castlegregory
---

Welcome to our family owned and managed undertaking business. Established in 1982, we have over 30 years' experience. Based in Castlegregory, we serve communities all over the Dingle Peninsula (Corca Dhuibhne) along with many other parishes and villages in Co. Kerry.
Lynch's Funeral home has three decades of experience providing repatriation services to families from all over the world. We can make all the preparations that are necessary to bring a loved one back to Ireland. We also arrange the repatriation of the deceased from Ireland to their country of origin.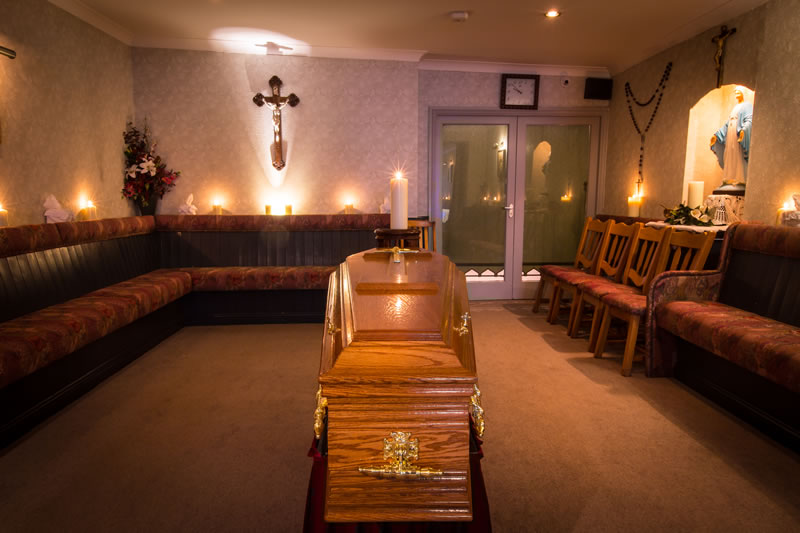 Some useful links to help organise a funeral in Kerry
Citizens Information Board
General information regarding funerals, bereavement grants etc.
www.citizensinformation.ie/categories/death
Humanist Society of Ireland
Includes information on the provision of humanist services for funerals
Think Ahead
The purpose of the Think Ahead project is to guide members of the public in discussing and recording their preferences in the event of emergency, serious illness or death. Think Ahead is a 'flagship project' of the Forum on End of Life in Ireland which was launched in March 2009 by President McAleese.
Forum on End of Life
The Forum on End-of-Life in Ireland is an Irish Hospice Foundation (IHF) project. It engages with the public on end-of-life issues to find what people in Ireland believed about dying, death and bereavement.
The National Council of the Forum on End of Life is now taking on the work and vision of the Forum. It is chaired by Mrs. Justice Catherine McGuinness.
Arranging a Funeral In Kerry
There are a number of decisions to be made when arranging a funeral. We will meet the grieving family (in their family home if they so wish) and discuss all the arrangements they desire. To understand some of the factors involved in arranging a funeral please select from the links on the left.